Staff
Becky Keeler, Front Desk Coordinator
Becky was born and raised in Mid-Willamette Valley moving to Tillamook County in 2013. She loves living the laid back coastal life. Although Becky is new to the dental field; shes comes to us with over 20 years of medical office experience. Becky thoroughly enjoys learning about the dental world and meeting all of our patients.
She currently resides in Nehalem with her Fiance, sons, Hunter and Justen and step-sons Aarren and Justin. When not at work Becky enjoys spending time at the beach with her family and great dane, Ryder. When the beach isnt an option, she can often be found creating something new and fun in her craft room.
Becky loves working with the community and meeting new friends. Shes never met a stranger and says the best part of her job is seeing patients smile again.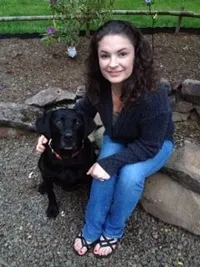 Lisa Elliot, RDH
Lisa was born and raised in the Portland suburb area, then moved to the coast in her teens and has lived there since. She Love's the relaxing laid back feeling of the coast. She's been in dentistry for 17 years. She first attended dental assisting school and worked as a dental assistant at the same time. Lisa remained an assistant until she went back to school for dental hygiene, graduating 2012.
She enjoys spending time with her family, gardening, and quiet time with a good puzzle. With many opportunities the Oregon coast offers fishing, crabbing and clamming there is always something fun to do!
She love's working with people, Helping, Educating and healing. The best part of her Job is helping, of course, but meeting all the different personalities makes her job fun.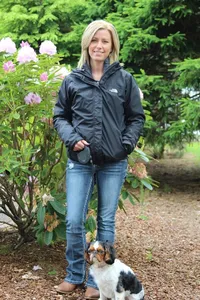 Kristen Broderick, EFDA/Office Manager
Kristen is a lifelong resident of the Oregon coast. She was born and raised in Newport and graduated from Newport High in 2004. She began her hands on training as a dental assistant in March of 2006, earning her state x-ray certification and becoming proficient in other dental specialties. Kristen joined the team of Bayshore Dental Images in October of 2012 and soon after got her Expanded Functions Dental Assistant (EFDA) certification.
She currently resides in Neskowin and enjoys spending most of her time with her husband, two step children, and her dog, Charlie. She loves outdoor activities including camping, hunting, and taking Charlie to the beach.
Kristen loves her profession as a dental assistant and says making her patient's feel as comfortable as possible is the most rewarding part of her job.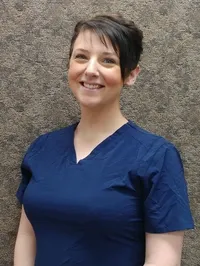 Bethany Zipfel, Dental Assistant
Bethany was born and raised on the Oregon coast. She and her husband are raising their son in her hometown. Bethany moved to Gresham, OR in 2009 where she attended beauty school. Only 2 short years later she had her son and decided to return to her family home on the coast. In her free time she enjoys being surrounded by her family, shopping, laughing, and being outside.
In 2017 Bethany attended Concore Career College and recieved a certificate in Dental Assisting. She joined our team October 2017 and found her passion. Her natural ability to make patients feel comfortable and welcome has been a great addition to our team. Bethany is ambitious and eager to evolve in her dentistry career.